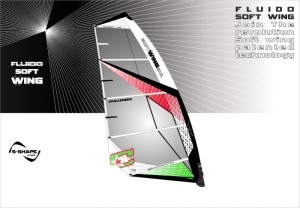 From now on windsurfing won't look the same … actually, you won't look the same either! It took many years for the development, hundreds prototypes, and billions of hours spent in water to make up the technology of the future.
FLUIDO Soft Wing is the first Soft Wing Sail without camber and with a variable profile launched on the market.
FLUIDO Soft Wing is the first Soft Wing Sail that redefines the notions of lightness and steadiness.
No other windsurf sail on earth can compete with ours in terms of lightness and steadiness.
Words cannot fully express the feeling you can get from a wing sail.
Main characteristics
– Asymmetric Variable Profile thanks to the Spacers provided
– Huge range of use according to the profile set up
– High stability in any condition
– Light and strong construction
– Easy and early planing
– Easy to rig and use  (instruction video)
– Crafted according to the Heru Sails International Patent
* The Spacers provided allow you to set up the Wing profile according to your actual needs, your equipment and the wind range.
AVAILABLE SIZES
SQM       LUFF      BOOM    REC.MAST     CAMS      EXT.
6,0          440         182           430             NO          10cm
7,0          478         196           460             NO          18cm
8,0          510         214           490             NO          20cm
WIND RANGE in knots, rider 80/85kg, board 100Lt-140Lt, Spacers: standard
SQM      Min       Normal     Max*
6,0         15          17-27        35
7,0         13          14-24        30
8,0         9            10-18        25
*With optimized profiles, expert riders only
what people say about FLUIDO Soft Wing:
Roberto da Costa, developer & tester of Challenger FLUIDO Soft Wing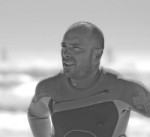 I was immediately excited by the Soft Wing Sail project and I delved into it full time.
This sail, designed and realized for Slalom and Freeride funs embodies in three measures the essence of smoothly and relaxing sailing. You will end up sailing for hours in your favourite spot and you'll never miss the old sails, with or without cams.
With FLUIDO Soft Wing you can exceeed your own limits, leaving your sport mates speechless!
FLUIDO Soft Wing without cams is very light, easy to handle and fast from the beginning of the planing
The choice of masts for us was crucial, we have worked hard testing many masts with curve, reflex and percentage of carbon which ranged from a minimum of 30% to a 100% maximum.
Design played its role of course, the sail which has been realized according to the Heru Sails International Patent, a 100% Italian enterprise, shows the Italian flag tricolour and for Challenger Sails it is something to be proud  of and to be shown in any corner of the navigable world.
Last but not least, I am happy to invite you to test it, it is pure new technology. My spots are Roma North and South. Looking forward to seeing you all.
Buon vento a tutti.
Roberto Da Costa.
Marco ITA108
Speed Team Challenger Sails
Starboard International Team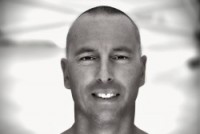 From my first planing I was positively impressed by this Soft Wing Sail.
It is light, easy to handle and safe, in any condition.
If you want to try it, I surf on the Garda Lake.
Marco Aggravi
Giulio Iviani, Soft Wing Designer – Heru Sails s.r.l.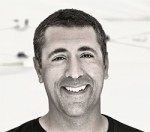 With the FLUIDO Soft Wing 8sqm it is very easy to learn to windsurf; it is light to lift and especially to handle, also in strong and gusty wind.
Easy planing and once in planing you will be impressed by the steadiness and lightness.
In a nutshell, it is safe and very easy to use.
List prices (w/o tax):
CHS Fluido Soft Wing
6.0 sqm   680,00 €
7.0 sqm   730,00 €
8.0 sqm   780,00 €
for latest news chek our facebook page