iFLY15 and Heru Sails wing sail
The development of the first production model wing sail has just been completed!
The Ifly15 by CEC Catamaran Europe Central with patented foil system, is the first catamaran to be sold as our production model wing sail.
The development of this wing sail took almost a year and it began with the realization of a 14.8sqm wing sail on a 8.5mt mast; after many tests a final dimension was chosen: 12.5sqm on a 7.5mt mast.
With its 6kg, our wing sail is fully sealed and it is realized with a standard laminate fabric with aramid fiber threads, carbon and fiber glass battens, 4 sections with variable airfoil profile, medium twist for all around performance.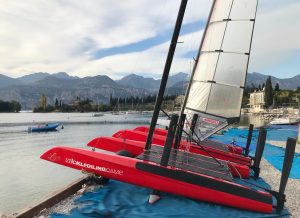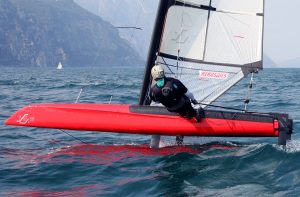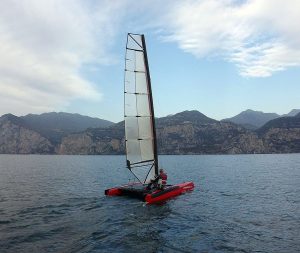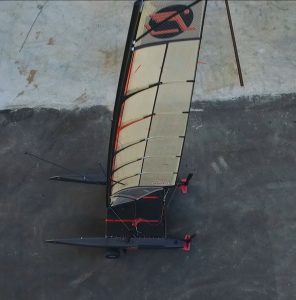 For further information, see:
Ifly15 by CEC Catamaran Europe Central
For those of you that might be interested in using our technology, there are different possible types of licence and collaboration……..more